April 3, 2017
South Campus Building Project to Begin!
At the April 2 "Fill These Cities" Special Congregation Meeting, members voted 478 to 30 in favor of the motion to build and fund construction of Bethlehem's South Campus facility.
Pastor Jason Meyer opened the meeting with a devotional from his April 1/2 sermon text, Mark 1:16–20, saying that we were gathered to vote not on a buidling strategy but a discipleship strategy, and that the South Campus building project should at all times have in view the single-minded mission to make discicples—in the Lakeville community and beyond.
Jon Hendricks, Pastor Chuck Steddom, and Pastor Jon Grano presented details on the motion and responded to questions and discussion with the congregation. Following the affirmative vote to move forward with funding and construction, these leaders commented ...
It felt so good last evening to give one final push of the weighty vision of "Fill These Cities" and see and hear the positive vote of God's people. The unity, support, and love that we at the South Campus felt across Bethlehem was so powerful. I was in tears. We have labored hard to cast vision for Bethlehem over these last two years, and last night was a wonderful milestone. Praise God!—Chuck Steddom, Lead Pastor South Campus
What an exciting evening! The 94% vote to proceed was so encouraging. Can't wait to see what God will do through Bethlehem. He's been so good to us.—Jon Hendricks, Chair of the South Campus Building Committee and Vice-Chairman of the Council of Elders
My heart is overflowing with thankfulness to God for the evident work of his grace among us, and for the sweet spirit of unity he granted Bethlehem at tonight's meeting. Praise God from Whom all blessings flow! The best is yet to be!—Jon Grano, Lead Pastor for Operations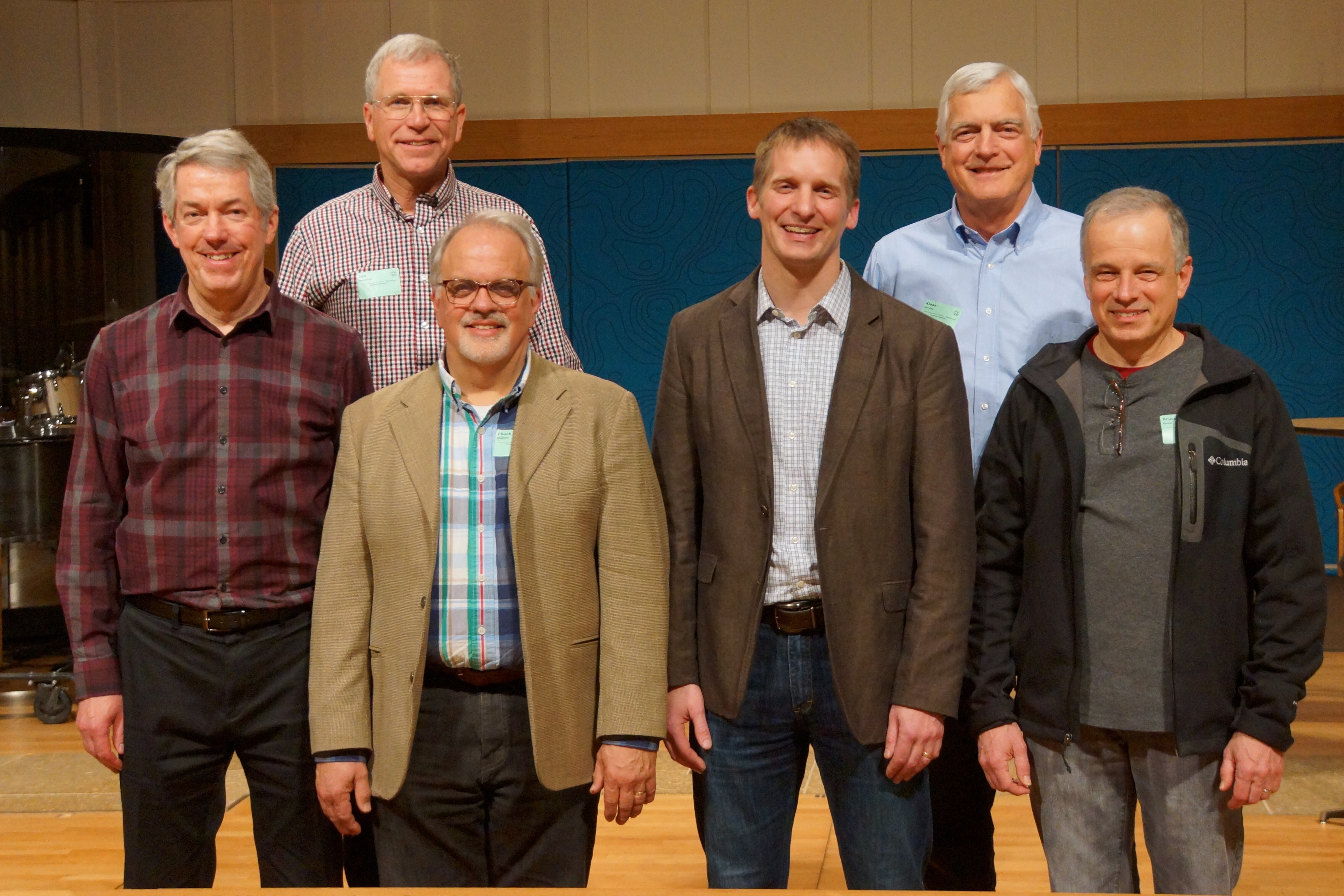 Leaders involved with the South Campus Building Project
L-R: Pastor Jon Grano, Jon Hendricks (South Elder), Pastor Chuck Steddom, Pastor Jason Meyer, Klaas Van Zee, Bruce Power (South Elder) Missing: Ron Vrieze, Member of South Campus Building Committee
South Campus Building Committee
Chuck Steddom
Jon Hendricks
Klaas Van Zee
Ron Vrieze
'Fill These Cities' Committee
Lead Pastors: Jason Meyer, Ken Currie, Dan Holst, Chuck Steddom, Jon Grano, Todd Rasmuson, Kenny Stokes, Tom Steller
Jon Hendricks
Tim Johnson
Mike Meloch
Rick Segal
Mitch Pearson